---
Urge your Representatives to Demand the Release of Biram Dah Abeid
Mauritanian abolitionist and politician Biram Dah Abeid is currently in prison for fighting enslavement in his home country.
This action is on a new page. Don't forget to come back and tell us if you took this action.

Thank You!
Thank you for completing this action. Head back to the action library to see more ways you can help.
Share this Action
On August 7 2018, Mauritanian anti-enslavement activist, politician, and TIP Hero Biram Dah Abeid was arrested and imprisoned. Abeid's persistent and courageous actions on behalf of his fellow Mauritanians has led to persecution by his country's government. You can learn more about him, his efforts, and his achievements at the Initiative for the Resurgence of the Abolitionist Movement (IRA-Mauritania), a nonprofit founded by Abeid himself to combat enslavement. Incidentally, Abeid was named one of Time Magazine's 100 most influential people of 2017. 
The Northwest African country of Mauritania is one of the few places which still openly allows enslavement. The primary forms of Mauritanian enslavement are domestic servitude and forced labor. The executive director of the National Underground Railroad Freedom Center and one of its board members recently drafted a joint op-ed in support of Mauritanian refugees who have sought asylum in the United States. 
Click the button above to learn who your Senators and Congressperson are, as well as how to contact them. Urge them to pressure the Mauritanian government to release Biram Dah Abeid and other anti-enslavement activists. You can learn more about a petition to free Abeid here. 
Forms of Abolition:
Awareness, Policy Making
Forms of Slavery:
Domestic Servitude, Forced Labor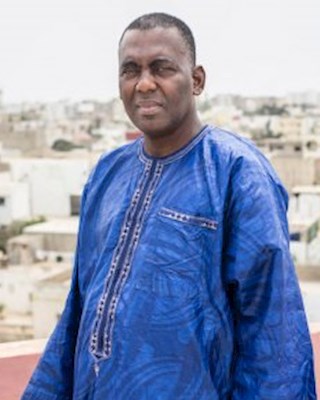 Did you complete this action?
We want to track how many people take this action, so we understand the impact it has on the ground. We share these impacts regularly and always partner with organizations to make sure what you're doing counts.