---
Sell Your Clothes to a Charitable Consignment Store
Buy and sell at a consignment shop against trafficking
This action is on a new page. Don't forget to come back and tell us if you took this action.

Thank You!
Thank you for completing this action. Head back to the action library to see more ways you can help.
Share this Action
Seven Status is a Colorado Springs-based consignment shop that gives 20% of proceeds to anti-trafficking work. In addition, buying and selling second-hand clothing is an alternative to fast fashion and a way to fight the exploitation fueled by rampant consumerism.
UPDATE: End Slavery Now was recently informed that Seven Status is permanently closed. Click the button above for a list of 57 - yes, 57 - brands and companies fighting human trafficking courtesy of the blog StillBeingMolly. You can also click here to learn more about Repurposed, a Pittsburgh-area consignment store dedicated to fighting the good fight, and here for more info about The Exodus Road's consignment store in Colorado Springs.
Forms of Abolition:
Awareness
Forms of Slavery:
Forced Labor, Child Labor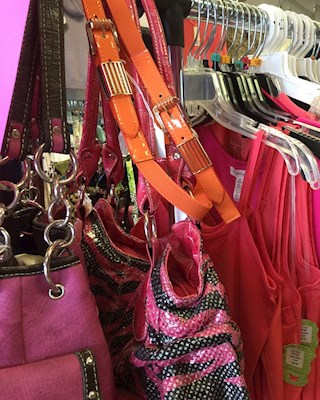 Will you complete this action?
We want to track how many people take this action, so we understand the impact it has on the ground. We share these impacts regularly and always partner with organizations to make sure what you're doing counts.