---
Honor Sexual Assault Awareness Month
April is Sexual Assault Awareness Month. Take the opportunity to learn about sex trafficking.
This action is on a new page. Don't forget to come back and tell us if you took this action.

Thank You!
Thank you for completing this action. Head back to the action library to see more ways you can help.
Share this Action
Sex Trafficking Victims and Sexual Assault
Prostitution/sex work and sex trafficking are not synonymous. Although they occur in the same industry, they should not be conflated. Victims and survivors of sex trafficking are also victims and survivors of sexual assault.
End Slavery Now is committed to raising awareness of and doing its part to eliminate modern day enslavement, which includes sex trafficking. For example, End Slavery Now's website has resources helping people fight trafficking nationally and locally. End Slavery Now also keeps site visitors informed about where sex trafficking is happening.
Click here to dispel some common myths about sex trafficking. Click here, here, and here for documentaries featuring survivors of sex trafficking who endured assault. Click the button above for End Slavery Now's informational page about sex trafficking.
Forms of Abolition:
Awareness
Forms of Slavery:
Sex Trafficking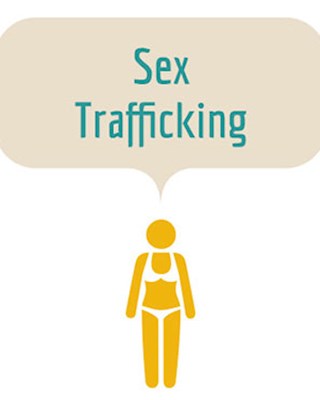 Did you complete this action?
We want to track how many people take this action, so we understand the impact it has on the ground. We share these impacts regularly and always partner with organizations to make sure what you're doing counts.