---
Happy Kwanzaa!
December 26th through January 1st is Kwanzaa in the United States.
This action is on a new page. Don't forget to come back and tell us if you took this action.

Thank You!
Thank you for completing this action. Head back to the action library to see more ways you can help.
Share this Action
Kwanzaa is a pan-African holiday which celebrates family, community and culture. It was created by Dr. Maulana Karenga in 1966, a professor of Africana studies. Kwanzaa is a seven day cultural festival which joins the communal values of African and African American cultures into a rich celebration of "The Seven Principles."
These Seven Principles are: "Umoja" (Unity), "Kujichagulia" (Self-Determination), "Ujima" (Collective Work and Responsibility), ""Ujamaa" (Cooperative Economics), "Nia" (Purpose), "Kuumba" (Creativity), and "Imani" (Faith). Participants celebrate these principles through music and feasting, and also engage in reflection and commitment to these values. 
Many of the Seven Principles are compatible with a commitment to fighting modern day enslavement. For example, "Ujamaa" encourages building and maintaining business and stores in African and African American community, and profiting from them as a group. While these establishments first and foremost are intended to serve the community, as they should, they can also help fight bonded labor and forced labor.
To learn more about how to become a modern day abolitionist, click the button above. If you and your family celebrate Kwanzaa, Heri za Kwanzaa!
Forms of Abolition:
Awareness
Forms of Slavery:
Forced Labor, Bonded Labor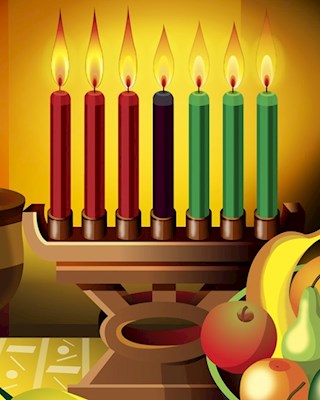 Did you complete this action?
We want to track how many people take this action, so we understand the impact it has on the ground. We share these impacts regularly and always partner with organizations to make sure what you're doing counts.