---
Download the 2017 Tip Report
Download and share the 2017 Trafficking in Persons Report
This action is on a new page. Don't forget to come back and tell us if you took this action.

Thank You!
Thank you for completing this action. Head back to the action library to see more ways you can help.
Share this Action
On June 27th, 2017 the U.S. Department of State released the 2017 edition of the Trafficking in Persons Report (TIP).
"The Trafficking in Persons (TIP) Report is the U.S. Government's principal diplomatic tool to engage foreign governments on human trafficking. It is also the world's most comprehensive resource of governmental anti-human trafficking efforts and reflects the U.S. Government's commitment to global leadership on this key human rights and law enforcement issue. It represents an updated, global look at the nature and scope of trafficking in persons and the broad range of government actions to confront and eliminate it."
For more information regarding the TIP Report, please click here.
Forms of Abolition:
Policy Making
Forms of Slavery:
Domestic Servitude, Sex Trafficking, Forced Labor, Bonded Labor, Child Labor, Forced Marriage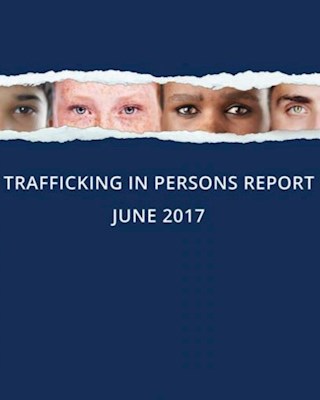 Did you complete this action?
We want to track how many people take this action, so we understand the impact it has on the ground. We share these impacts regularly and always partner with organizations to make sure what you're doing counts.