---
Celebrate International Human Rights Day
International Human Rights Day (UN) is December 10th, 2017. Celebrate by sharing the Universal Deceleration of Human Rights with your circle.
This action is on a new page. Don't forget to come back and tell us if you took this action.

Thank You!
Thank you for completing this action. Head back to the action library to see more ways you can help.
Share this Action
Celebrate International Human Rights Day (UN) on December 10th, 2017
The Universal Declaration of Human Rights turns 70 this year. Celebrate by sharing the deceleration within your circles!
"Drafted by representatives of diverse legal and cultural backgrounds from all regions of the world, the Declaration sets out universal values and a common standard of achievement for all peoples and all nations. It establishes the equal dignity and worth of every person." -The United Nations.
By standing up for our own rights and the rights of others, you encourage equality, justice and freedom. For more information about International Human Rights Day, please click here.
Forms of Abolition:
Empowerment
Forms of Slavery:
Domestic Servitude, Sex Trafficking, Forced Labor, Bonded Labor, Child Labor, Forced Marriage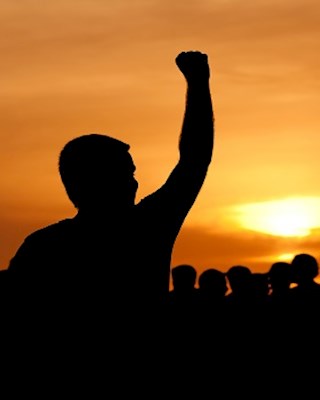 Did you complete this action?
We want to track how many people take this action, so we understand the impact it has on the ground. We share these impacts regularly and always partner with organizations to make sure what you're doing counts.